To be able to lose weight and build muscle you need to be on a low-fat, high-protein diet and work out with weights on a regular basis. Low fat to help lose the excess body fat and high protein to help build lean muscle mass, and the weights to tone, tighten, and strengthen.
If you are just starting out you will need to assess your current diet and make some changes. You can cut out most of the fat in your diet but remember, your body has to have some fats to work properly so you can't cut them out completely. The fats to steer clear of are saturated fats, hydrogenated oils, and trans fats.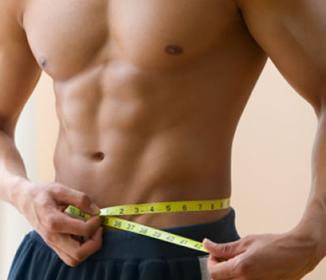 Some food choices that are good sources of fats that you should have are salmon, avocados, and olive oil. Just remember to eat these types of fats in moderation as well.
Proteins you should eat to lose weight and build muscle should be lean protein like boneless, skinless chicken breasts or turkey breasts, any kind of fish, and pork and red meat in moderation. You may choose to take a protein supplement as well if you are really interested in bulking up. Do not take any supplements or anything like that without talking to your doctor first.
Working with weights is a very important part of the equation. Even if you just followed the diet tips listed above, you might lose the excess body fat but your body still needs resistance training to help build your muscles. Now if you're a woman I don't want you to panic when I say build your muscles I'm not talking about becoming the Hulk, but rather just getting some nice, and feminine, muscle tone.
The truth of the matter is that women simply can't get really big, they just don't have enough testosterone to get really big. If you're thinking to yourself that I'm wrong because you've seen the female weight lifters you must understand that even if they're not taking any performance-enhancing drugs, they are still working out as a full-time job. Do you work out that much? Do you eat 100% healthy 100% of the time? probably not so all you'll do by lifting weights is to get a fabulously toned body that will burn fat even while you're asleep.
To get the most out of your weight training remember, it's all about the form. I actually just got back from working out right before I wrote this article and no matter how many times I see it, I'm still amazed to watch the poor form people use when lifting weights. Just today there was a young woman at my gym who was basically following me, she did all the machines or free weights I did. All I can say is that she must have been in a hurry because she did her sets so fast she might as well not have done them at all. She was hardly engaging her muscles at all, what she was doing was letting gravity and momentum help her through her sets. That's not the right way to do it.
If you want to lose weight and build muscle there are three main steps: cut back on your fat intake, eat more lean protein, and start weight training. Just make sure that you take it slowly when lifting weights, you want your muscles to do all the work, not gravity.