With all of the conflicting information about nutrition, it's no wonder people give up on their diet plans to lose weight after only a few days. Dropping weight can feel like an uphill climb, but it doesn't have to be this way. Don't let others make the process more complicated than it actually is.
Don't get me wrong, losing flab certainly has it challenges (trust me, I've been there). I'm simply saying if you're armed with the right information, slimming down is not as hard as it seems. If you boot all the processed foods out of your diet and replace them with nutrient-dense, natural foods, you'll lose weight and feel healthier before you know it.
Fresh Fruits and Vegetables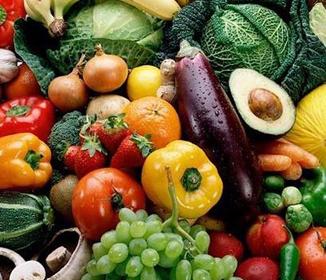 Adding a variety of fresh fruits and veggies to your daily diet can help you get the vitamins and minerals you need to support important functions of the body. For instance, calcium helps support bone health. Vitamin C helps the immune system thrive. B vitamins work to ease stress, and reduce the risk of cardiovascular disease. And vitamin A supports healthy vision and skin.
Fruits and vegetables are rich sources of complex carbohydrates and fiber. Carbs are important because they provide fuel for the body. Fiber regulates the bowels and expands in your stomach to help you stay full longer. The longer you stay full, the less you eat, and the more likely you are to drop body fat.
I have always been a supporter of free roaming chicken, grass fed meets, and whole organic eggs. It just makes sense.
Poultry and Beans
When you make beans and poultry a part of your regular diet, you are giving your body the protein it needs to maintain good health. Protein is referred to as the building block of the body for a reason. This nutrient is found almost everywhere in the body. Without it, you'll face problems like fatigue, skin ulcers, sleeping difficulties, weakness and organ damage.
Skimping on the protein can also cause crankiness, depression, anxiety and other mental issues. Also, when you add this compound to your diet, you are less likely to overeat because it makes meals more satiating and helps control your appetite.
Lean Meats, Fish and Raw Nuts
Adding lean meats to your diet will ensure you get the iron you need to build hemoglobin and transport oxygen to the cells in your body. When you don't get enough iron in your diet, your chances of suffering with iron deficient anemia increases. Symptoms of anemia can include fatigue, problems regulating the body temperature, headaches, dizziness and weakness.
The importance of fat in the diet is underrated. When you avoid eating healthy fats, you do your body a huge disservice. Healthy fats build the brain, provide the body with energy, help produce hormones, and provide cushion for your internal organs.
Fats also enable the body use vitamins more efficiently. Make fish and raw nuts staples in your diet so you can get some of the fats you need for good health.
If you rid your diet of processed junk and replace them with the foods listed above, you can shed unwanted pounds without frustration. The weight isn't going to come off overnight, but it will eventually come off. Oh, and remember. No diet plan is complete or 100 percent successful without exercise.
If you don't have a plan, trying to lose weight can be frustrating. Let The Diet Solution Program provide you with effective diet plans to lose weight.