So, unless you've been hiding under a rock for the past few months, you know that Kate Middleton and Prince William got married in a big royal wedding last week. All the talk was about Kate Middleton's possible crash diet, rather than any healthy eating plan.
There was a lot of speculation about Kate Middleton's preparations for her big day, especially when it came to her diet. Gossip magazines hinted that the future Duchess of Cambridge was using a special crash diet to look her best. Others hypothesized that she was using the Dukan Regime to get fit for her wedding.
That led me to wonder—how many times in our lives have we relied on a quick fix to get us in shape for an event? Maybe we, too, wanted to get fit for our wedding days. Or maybe we crash dieted to feel more confident about an upcoming job interview, or even a high school reunion.
But did you know that you can eliminate the need for crash dieting by simply sticking to a healthy eating plan? It's true. Once you start on the road to eating wisely and well, you will no longer have those, "Oh no!" moments when you get an invitation in the mail, or run into an old acquaintance on the street.
Let's start by talking about the difference between diets and healthy eating plans. Then we'll talk further about how you can spot a fad diet at twenty paces. By learning about the crucial difference between the two, you can start a healthy eating program that eliminates the need for a quick fix.
What's a Diet?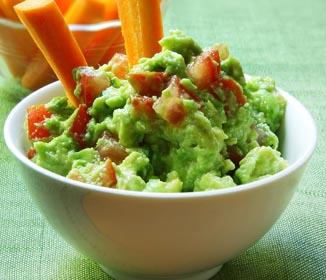 OK, so let's define the term "diet." This simple word used to encompass everything you eat and drink. However, over time, the term diet has come to symbolize a multi-million dollar industry aimed at a quick fix for our deepest insecurities.
Diets are aimed at restricting our food and beverage intake so that we can lose weight. Some diets restrict our carbohydrate intake. Others restrict our caloric intake. Diets usually fixate on what we put in our mouths, rather than what we do with our bodies, if that makes sense.
By focusing on restriction, the plan is that you will lose weight by eliminating something from your eating routine, or by cutting back on the amount of food you eat.
What's a Healthy Eating Plan?
A healthy eating plan is a comprehensive program for improving your health by improving the quality of the foods you eat. Rather than focusing on the restriction or elimination of foods from your life, an eating program educates you about how foods impact your body so that you can make a learned choice when it comes to breakfast, lunch, and dinner.
Foods may be restricted or eliminated from your routine with an eating plan, but if so, it's because they are of inferior nutritional value. The focus is always on eating well so that you can be well.
Spotting the Difference between Fad Diets and Healthy Meal Plans
There are five key ways you can distinguish a healthy eating plan from a fad diet. Before you embark on any eating program, you might want to do a little research to see how your plan stacks up against these criteria:
1. Long term results
An eating program is focused on losing weight slowly over a period of time, so that you keep the weight off for good. Fad diets focus on shedding pounds quickly for fast, but often impermanent, results.
2. Holistic approach to weight loss
An eating program utilizes a holistic approach to weight loss—meaning you have to implement healthy lifestyle changes to guarantee success. This means your eating program can embrace anything from exercise to meditation to help you lose weight. A fad diet usually focuses solely on what you eat and drink.
3. Concentrate on the means rather than the end
A healthy eating plan will focus on the means to get to your goal weight, not just on the end result. In other words, you are encouraged to educate yourself about food so that you can make healthy eating choices. Diets are usually highly regimented and tell you exactly what to eat and drink, rather than allowing you to make your own choices.
4. Balanced nutrition
A healthy eating program will allow you to eat fruits and vegetables and will encourage you to eat a balanced diet. You can usually spot a fad diet because it will focus on eating one type of food (such as the Cabbage Soup diet, or the Grapefruit Diet), or will eliminate one or more types of food from your life.
5. No gimmicks
A healthy eating program recognizes that, unfortunately, there are no quick fixes for obesity and obesity-related illnesses. And so, with that in mind, there are no gimmicks to these plans. You have to do the work for the long-term. A fad diet usually relies heavily on gimmicks to convince you that you can shed all the pounds you want just by following one simple rule.
Let the Diet Solution Program teach you how to drown out the fad diet noise so you can feel confident in your ability to lose weight for good. A healthy eating plan doesn't consist of a diet that tells you not to eat fruits and vegetables, find out why!