If you want to really be successful with your diet and detox program it can help to keep a journal of your experiences. For that reason you may want to consider keeping a master cleanse blog. Writing down your progress, and even your slip ups, can help you stay on target. It adds an element of peer pressure to the equation which can help enormously with your success.
By chronicling your journey, you can also help inspire other people. It's possible that you can find a way to help each other in your overall weight loss goals and not just with the success of your cleansing.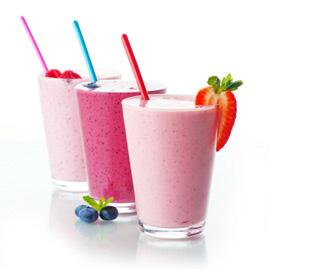 For those of you who aren't familiar with what the master cleanse is, it's simply a diet drink that can help speed up your metabolism and help clear out the build up of toxins in your system. The cleanse mixture is made up of all natural organic ingredients such as fresh lemon juice, organic maple syrup, cayenne pepper powder and water. This diet program will require you to go on a liquid only diet for a full ten days. During this time you will only drink the cleansing mixture, water and clear broth.
Now if that sounds like it's hard, it is. It's not an easy thing to go on a liquid only diet. Just ask anyone who has had to do it in preparation for a medical test or surgery. It can be made somewhat easier if you plan ahead. You will greatly increase your odds of success by spending some time in preparation. For example, set a start date. Pick a date that is a few days up to one week in advance. That way you'll have plenty of time to get your head in the right space.
You can also slightly decrease your caloric intake during this 'prep' time, that way your body won't be so 'shocked' when you go on the all liquid diet. By taking some of the shock factor out you will greatly increase your chances of success.
Another thing. don't forget to ask your doctor if it's OK for you to go on this diet program. For most healthy people it shouldn't be a problem, but since I'm not a doctor and I don't know your history, I can't say whether or not it's OK for you. Talk to your doctor first.
Once you get your doctors OK you can do a cleanse up to once a month if you want to. Once you are done with the cleanse make sure you ease back into your normal diet. Don't expect to rush out and eat a ton of food or you will get sick. You'll have to get your body used to eating solid foods again, and that will be a bit of a process.
You also don't want to cleanse your body and start losing weight just to go out and eat a bunch of junk and drink a lot of coffee and soda thus undoing all you just did. Keeping a master cleanse blog journal can help 'keep you honest' before, during and after your cleanse.