There are many rapid weight loss diets that are popular today and despite what you may think some of them might actually be good for you. We all know that having a lot of excess body fat is bad for your health. It can lead to cardiovascular disease, high blood pressure, and diabetes, just to name a few. Losing weight and getting in better physical shape just makes sense and if you want a little 'leg up' to get you started a really good way to do that is with a cleanse.
You've probably heard about cleansing, this is just when you go on a mostly, or all, liquid diet for up to a week. During that time you can flush out all of the nasty toxins that are keeping your body functioning to it's full potential. There are many such diets around today and one of the most popular is called the master cleanse (it's also called the lemonade diet and the maple syrup diet because of it's ingredients).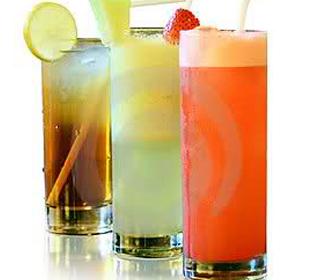 This is an example of great rapid weight loss diet that will not only jump start your weight loss efforts it will also help you clear out the toxins in your system. You can lose around ten pounds in just a week, or at least that's what many people have been able to do. There are a few things to keep in mind though. For one thing, most of the weight you lose will be water weight and when you return to normal eating habits you will put some of it back on. You shouldn't put it all back on but a few pounds is common.
Another thing to keep in mind is that after you cleanse you should change your eating habits. What is the point of flushing toxins out of your system if you're just going to go back to drinking and smoking and filling yourself back up with toxins?
You're also going to want to prepare for your diet. Going without solid food for a week isn't as easy as it may sound. It will be challenging and if you don't prepare yourself for it, you are likely to fail. In order to make it a little easier on yourself, take a few days before your cleanse and start cutting back on your caloric intake. Doing this will make it easier for you to ingest fewer calories while you are cleansing.
After your cleanse is done, don't think you can just go back out and eat whatever you did before. There are two reasons for that. For one thing, if you go from an all liquid diet and rush back into a solid food diet you'll make yourself sick. You need to ease back into consuming solid foods after the cleanse.
The second reason is what we discussed above, why go through doing a cleanse just to eat like crap and put all the toxins and fat right back into your body? Using a cleanse is one of the best rapid weight loss diets around. It's good for your waistline and for getting rid of the toxins that can hold you back.