There are many different weight loss surgery procedures but the weight loss surgery diet does not vary too much. High protein is essential to promoting healing and stimulate weight loss. But right at first the weight loss surgery patient needs to take it slowly when reintroducing foods to the digestive system.
After each procedure the pouch left by the surgery is only big enough to hold about an ounce of food. The weight loss surgery diet for the first few days following the surgery is high protein liquids only.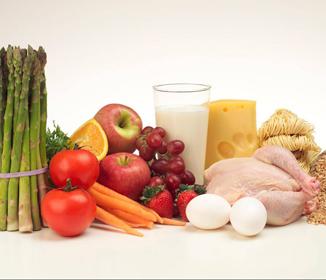 If all goes well, the patient can then graduate to puree or baby food consistency foods, all high protein as well. Baby food is a really good choice by the way. It is inexpensive and you can add some high protein powder to it if the protein amounts are inadequate.
When introducing more solid foods back in to your digestive system, you will be told to learn to chew your food well to avoid discomfort that can become extreme if you do not. Of course if you forget and do not chew your food well, you will only do it once. The discomfort you will feel will be very memorable and you will not forget again.
If you have already had your weight loss surgery you already know the "four rules" you need to follow regarding your follow up diet. The most important of the Four Rules is protein first. Which means that of all the nutrients taken in, patients should eat protein first, then carbohydrates, then fat.
The formula for computing how much protein you should be consuming in one day after your weight loss surgical procedure is 0.68g X your body weight in pounds = grams of protein per day. On average, protein consumption should be any where from 60g to 105g per day. Of course this is based only on a 1,200 calorie a day diet and varies on the patient and the nutritionist who is handling their case.
Some rich sources of protein you can choose from are fish, shellfish, chicken or turkey, meat and eggs. Consumption of nuts and legumes are discouraged, especially at first because they contain more fat than animal based proteins and because they are high in fiber, they are more difficult to digest.
Any foods that cause gas like fresh vegetables such as broccoli, cucumbers, green peppers, and cabbage should be avoided at all costs.
A high protein diet promotes fat loss because it takes more energy to digest protein than the amount of energy it contains so you body has to find other energy sources, like your fat stores, to completely digest the protein you ingest. So it would stand to reason that a high protein diet will trigger body fat mobilization.
Protein is important for growth and development of healthy muscle, skin, hair, nails and blood production. Protein intake is also essential for the healing process and a few extra grams of protein a day couldn't hurt as part of a healthy weight loss surgery diet.